Robot Aliens in Wigan
Pre-Festival Fun at Wigan Arts Festival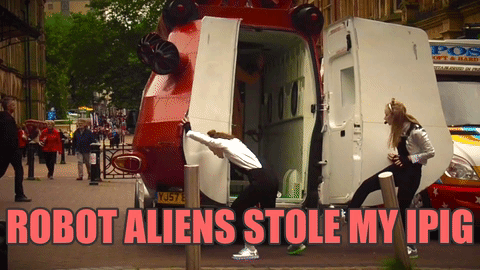 The S.O.S RescueShip was on the hunt for story stealing aliens in Wigan Town Centre. Aided by the mysterious Dr New and her trusty Robot helpers.
Wigan Arts Festival
Our  intergalactic high-jinks came to Wigan as part of Wigan Arts Festival pre-festival celebrations.
Wigan Arts Festival is a fantastic two week programme of live events. including dance, poetry, theatre, comedy, workshops and family events.